Tee Off Your Explorations from Downtown Carmel
Things to Do and See
Beaches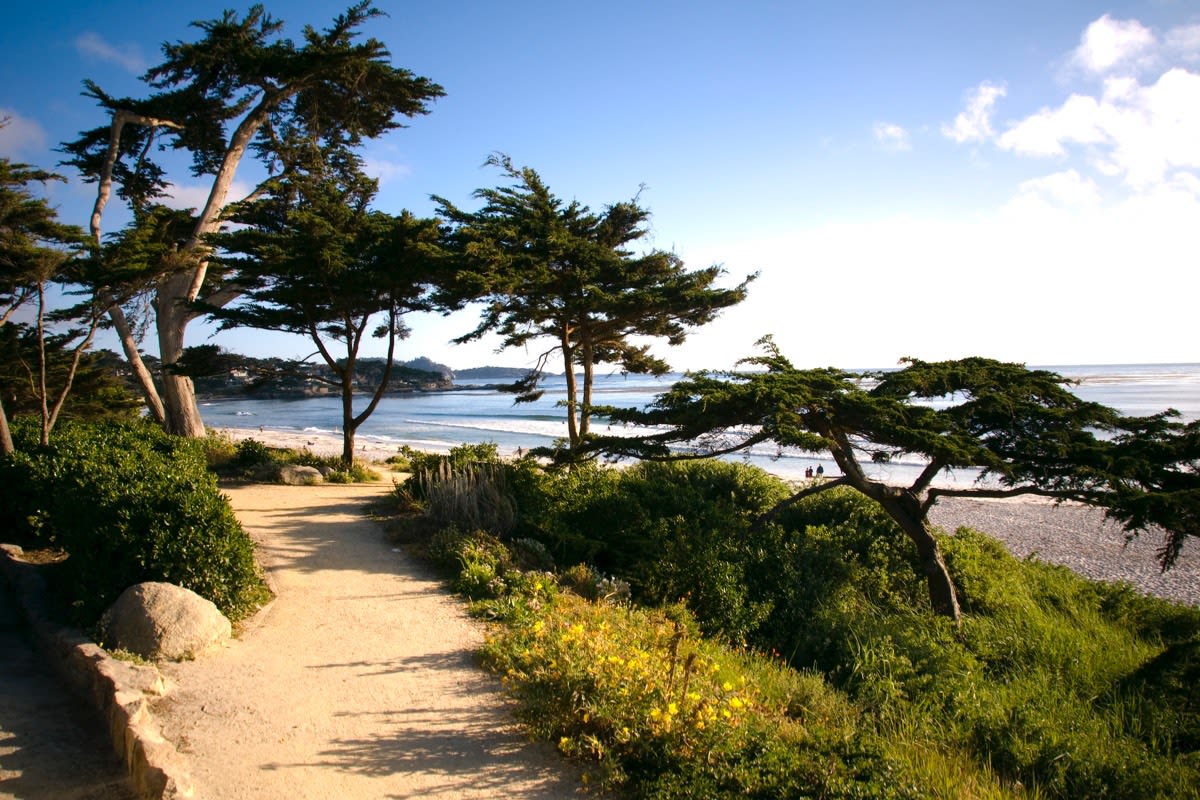 Carmel City Beach
Monterey cypress-lined trails and rocky bluffs form the backdrop of this pristine white sand beach, just steps away from our Carmel hotel. From cozy beach bonfires to scenic strolls, there is never a shortage of seaside fun at this iconic Central Coast destination.
Carmel River Beach
With towering cliffs, soft sand, and a picturesque lagoon formed by the Carmel River, Carmel River Beach is one of the most striking beaches along the California coast. Only minutes from The Hideaway, the jagged coastline of this 1-mile-long beach and adjacent lagoon is a common destination for migratory birds and birding enthusiasts.
Garrapata State Beach
The sandy stretch of shoreline at the northern end of Big Sur is an ideal location for beach-goers to catch a glimpse of whales, otters, sea lions, and brown pelicans amidst the roaring surf. Caves, coves, wading pools, and spring wildflowers line the shore, as a breathtaking creek spills over the ridge, finding its way to the azure blue ocean.
Eat & Drink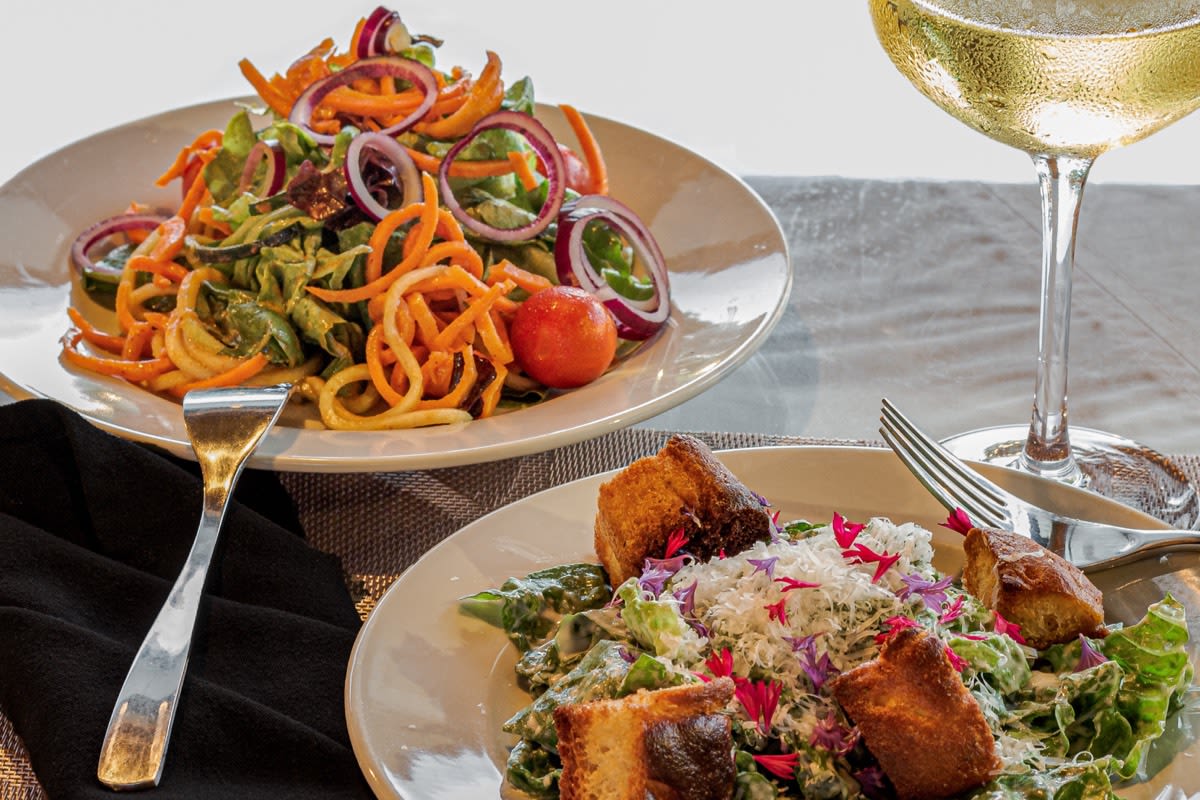 Affina Food & Wine
With a chic bistro vibe, Affina Food & Wine offers a simple menu of New American classics. Rustic wooden decor, a contemporary open kitchen, and live piano music are complemented by an eclectic farm-to-table menu and esoteric wine selection.
Il Tegamino
Housemade pastas and Italian comfort food make up Chef Giuseppe Panzuto's Napoli-inspired menu at Il Tegamino. Nestled within the charming Court of the Golden Bough on Ocean Avenue, the rustic Italian bistro has a cozy interior and romantic outdoor courtyard.
Grasing's
Chef Kurt Grasing's award-winning menu has been a Carmel-by-the-Sea staple for over two decades. Using locally sourced ingredients to create intense combinations of textures and flavors, Grasing's California coastal cuisine, wines, and cocktails are served within a warm, contemporary dining room and inviting outdoor patio in the heart of downtown.
Vesuvio
From the freshest local ingredients to the finest wines of Southern Italy, Vesuvio's Italian cuisine menu takes the Mediterranean Diet to the next level. The romantic eatery features an authentic Italian wood-burning oven, rooftop terrace, and two bars serving signature cocktails with house-infused spirits.
La Balena
La Balena brings authentic Tuscan cuisine to Carmel-by-the-Sea, creating a casually urbane and fun atmosphere complemented by a menu that is both modern and classic. Chef Emanuele Bartolini's changing menu of artisanal Italian dishes continues to inspire and delight.
Attractions
Weston Gallery
Carmel insider favorite: A pioneer and now an icon in the world of fine art photography, the Weston Gallery was opened in 1975. Specializing in 19th- and 20th-century vintage photography, Weston also has regular shows by current fine art photographers and offers curatorial expertise for collectors.
Whale Watching
The Monterey Bay is one of the best places in the world to catch sight of several types of whale—and it is truly awe-inspiring. From January through March, you'll see gray and killer whales. Taking their turn from April through December are blues, orcas, and humpbacks. Dolphins are spotted year-round as well.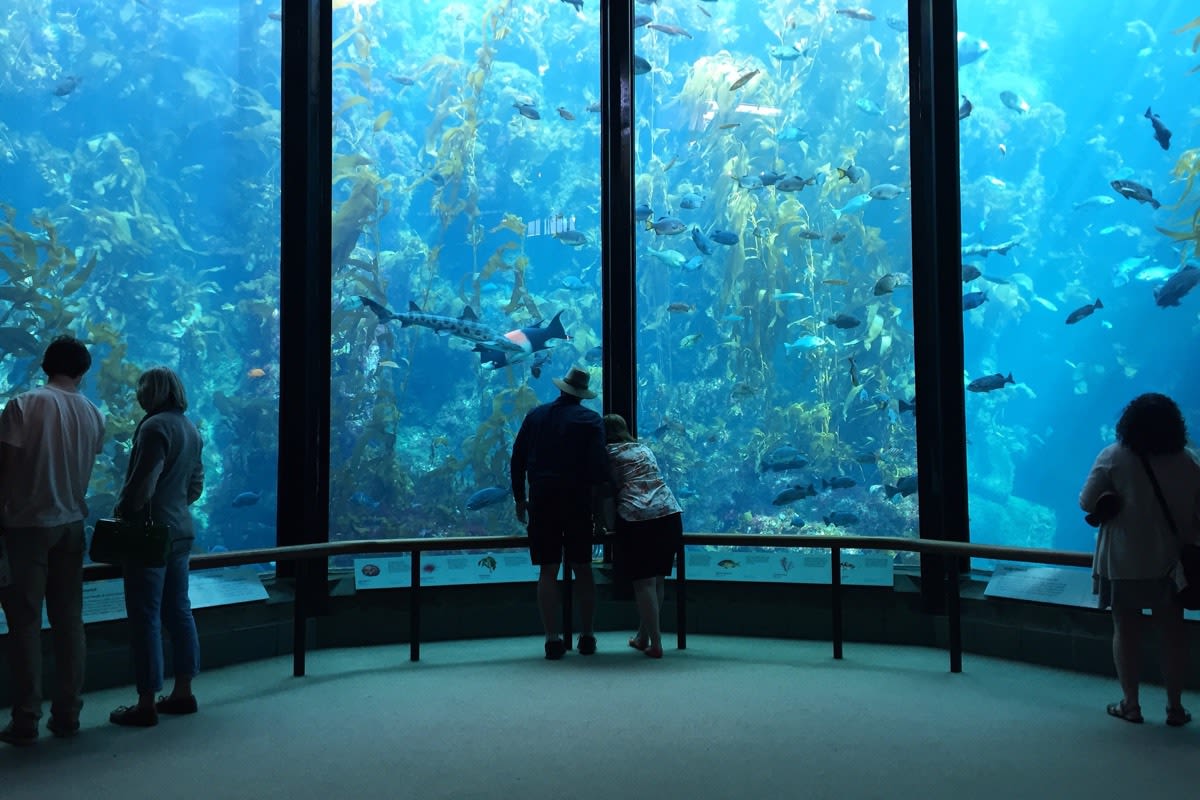 Monterey Bay Aquarium
Known for its research and conservation efforts and regional focus on the local marine habitat, the Monterey Bay Aquarium is one of the largest aquariums in the world. Explore habitat by habitat exhibitions, help feed the fish, touch a moon jelly, and enjoy daily shows featuring the incredible creatures that call the ocean home.
Sunset Center
The Central Coast's premier performing arts organization presents world-class live events including global music, comedy, rock shows, theatre, and dance. The state-of-the-art locale with stunning gothic architecture and incredible acoustics stands only a few steps from The Hideaway.
Point Lobos State Natural Reserve
A quick 10-minute drive from Carmel brings you to the scenic coastal area featuring a variety of wildlife, hiking trails, and the Whalers Cabin cultural history museum. The unparalleled beauty of the headlands, coves, rolling meadows, and underwater habitats are perfect for sightseeing, photography, painting, nature study, diving, and guided walks.
Pebble Beach
The small residential community to our north is well known for its legendary golf links, 17-Mile Drive, Pebble Beach Food and Wine celebration, and Pebble Beach Concours d'Elegance classic car event. Drive to the natural beauty and elegance of Pebble Beach in minutes from our Carmel-by-the-Sea hotel.
17-Mile Drive
Passing through the gated community of Pebble Beach, 17-Mile Drive is one of the most popular drives in the world. The famous sites of the Lone Cypress Tree, Seal Rock, and the 18th hole at Pebble Beach Golf Links are among the 20 stops along the well-marked route.
Recreation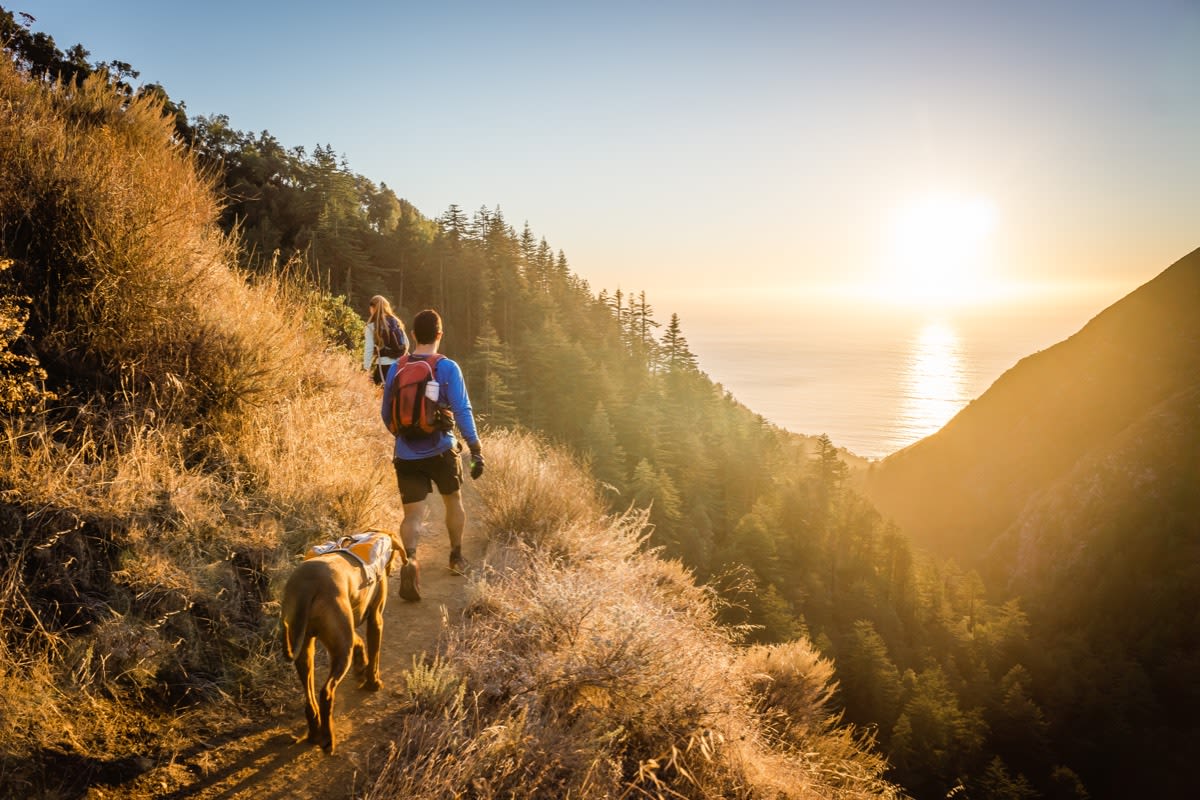 Big Sur
The rugged stretch of coastline to our south is one of the most photographed natural wonders in the world. A drive along Highway 1 gives you glimpses of the pristine beauty, complete with seaside cliffs, waterfalls spilling into the ocean, and gorgeous hiking trails leading down to the rocky shore.
Adventures by the Sea
Discover the Monterey Peninsula by land and by sea with kayak, paddleboard, and bike riding adventures. Book your memorable day excursion with Adventures by the Sea, the region's premier recreational company for over three decades.
Electric Bike Rentals
Carmel-by-the-Sea's first and only bike shop specializes in unique electric bike rentals to cruise the street in style. Pick up your retro ride at Mad Dogs & Englishmen's downtown shop, only blocks from The Hideaway.
Monterey Touring Vehicles
From a 1965 Ford Shelby Cobra to a 1938 Rolls-Royce Phantom III, take to the road with a classic car rental. Let Monterey Touring Vehicles transform your Big Sur or 17-Mile Drive tour into something truly special with their vast collection of vintage, luxury, and exotic classic cars.
Stay Longer, Save More
Extend your time in Carmel and save up to 50% on every third night when you book two nights or more.
more offers